Emails, sorted
Personalised emails or managed Post Office for your business.
PRIVATE EMAIL
Personalised email for professionals touch
Link your email address to your custom domain. Get 10GB storage. The right choice for an individual at a great price.
from R50 per month or R500 per annum (incl. VAT) - for up to 10GB storage
from R65 per month or R650 per annum (incl. VAT) - for up to 25GB storage
CONTACT US
We resell the Google G Suite package including Google Sheets, Slides and AdWords.
We recommend moving to Google Business starter for those with more than 25GB mailboxes
from R150 per month or R1500 per annum (incl. VAT)
G Suite
SPEED
100 Mbps - 2000 Mbps available bandwidth
Fibre should be 50 times faster than any copper or wireless alternative
The finest and fastest Internet in the world
UNRESTRICTED
Unshaped, unthrottled, symmetrical connectivity.
We have the most available and cleanest bandwidth in the world.
We don't restrict how you use the Internet (unless you insist that we must).
ALWAYS ON
99.9% uptime
In real time, that equates to a maximum of 8.8 hours of downtime in a year.
Connectivity that you can rely on.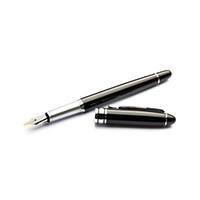 NO CONTRACTS
We promise you superior internet. We only expect that you pay for what you use. We do not tie you into long term contracts, and allow you to cancel (or pause) at any time. Services are billed month-to-month.
HAVE QUESTIONS ABOUT HOSTING?
Search our topics for answers to common questions.
BROWSE KNOWLEDGE BANK