Mailing list
A mailing list is a means to send an email to a large number of recipients.
Free training session needed for mailing list use!
No limit on the amount of people you can subscribe
Up to 500MB usage (±50000 thousand of text emails)
R69 p.m. (incl.)
R285 (excl.) setup
R49 (incl.) per additional 500MB
CONTACT US
Our service features vast customisation capabilities with moderation from both the owner and the moderator. It is a way to send and receive mail electronically through the internet, instead of sending paper through the post. We use Mailman for ultimate reliability and functionality of our mailing list service. We provide a tailored solution for your needs. Most of our customers use their own domain names for their lists. Many of our customers use their own domain names for their lists but this is not required.
We can provide you with a mailing list service for R69 (incl) per month plus R285 setup. The setup includes 20 minutes telephonic instruction how to use the software. You can use this as much as you like up to 500MB (±50000 thousand of text emails) but we charge an additional R49 per additional 500MB. For more information about mailing lists....
SPEED
100Mbps - 2000Mbps available bandwidth
Fibre should be 50 times faster than any copper or wireless alternative
The finest and fastest Internet in the world
UNRESTRICTED
Unshaped, unthrottled, symmetrical connectivity.
We have the most available and cleanest bandwidth in the world.
We don't restrict how you use the Internet (unless you insist that we must).
ALWAYS ON
99.9% uptime
In real time, that equates to a maximum of 8.8 hours of downtime in a year.
Connectivity that you can rely on.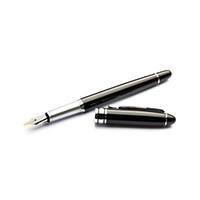 NO CONTRACTS
We promise you superior internet. We only expect that you pay for what you use. We do not tie you into long term contracts, and allow you to cancel (or pause) at any time. Services are billed month-to-month.
HAVE QUESTIONS ABOUT HOSTING?
Search our topics for answers to common questions.
BROWSE KNOWLEDGE BANK