LAMP web hosting
LAMP (Linux, Apache, MySQL and PHP7) hosting is available including an ssh/sftp service.
50GB hard disc space
Unlimited bandwidth transfers
One domain, optional subdomains
One MySQL database
from R69 monthly (incl. VAT) per LAMP user login
CONTACT US
LAMP hosting is designed for users that wish to run their own web application(s), upload or download files and control the php (programming) and/or database used in a website. Web developers and sophisticated users that wish to maintain their own web presence will want this service over the default hosting because it offers more features.
LAMP does not come with root access, we will install any application on request and on your behalf @ normal web-development rates of R450 p.h. (incl VAT).
If you choose a LAMP service the setup fee will be R250 (once off, incl VAT).
If you request a Wordpress install in that LAMP instance, there is an additional install R250 install fee (once off, incl VAT) as well as a R49/month maintenance fee for Wordpress and plugin updates.
Thus a Wordpress install in a LAMP instance will cost R118/month with a R500 setup fee (once off, incl VAT).
Wordpress (WP) users are responsible for all system updates (yes these get hacked!); however we will monitor updates and ensure they take place.
You must host your DNS with us. This is to ensure we can support the product without reliance on third party DNS providers.
SPEED
100 Mbps - 2000 Mbps available bandwidth
Fibre should be 50 times faster than any copper or wireless alternative
The finest and fastest Internet in the world
UNRESTRICTED
Unshaped, unthrottled, symmetrical connectivity.
We have the most available and cleanest bandwidth in the world.
We don't restrict how you use the Internet (unless you insist that we must).
ALWAYS ON
99.9% uptime
In real time, that equates to a maximum of 8.8 hours of downtime in a year.
Connectivity that you can rely on.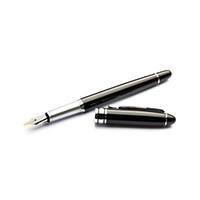 NO CONTRACTS
We promise you superior internet. We only expect that you pay for what you use. We do not tie you into long term contracts, and allow you to cancel (or pause) at any time. Services are billed month-to-month.
HAVE QUESTIONS ABOUT HOSTING?
Search our topics for answers to common questions.
BROWSE KNOWLEDGE BANK